Image

Van Sickle Paint is an industry leader in the manufacture and sale of superior quality coatings to rural America. Our paint products include equipment and industrial enamels, farm building paints, interior and exterior home finishes and specialty coatings.
Van Sickle's manufacturing facility and distribution centers are located in Lincoln, Nebraska. Our modern production facility specializes in the manufacturing of latex and oil-based products for farm, home and industry. We have the ability to manufacture small custom batches, as well as produce large quantities quickly and efficiently.
We pride ourselves in delivering quality products that meet the expectations of today's discerning customer. From our highest quality to economy coatings, we deliver value at every level.
Image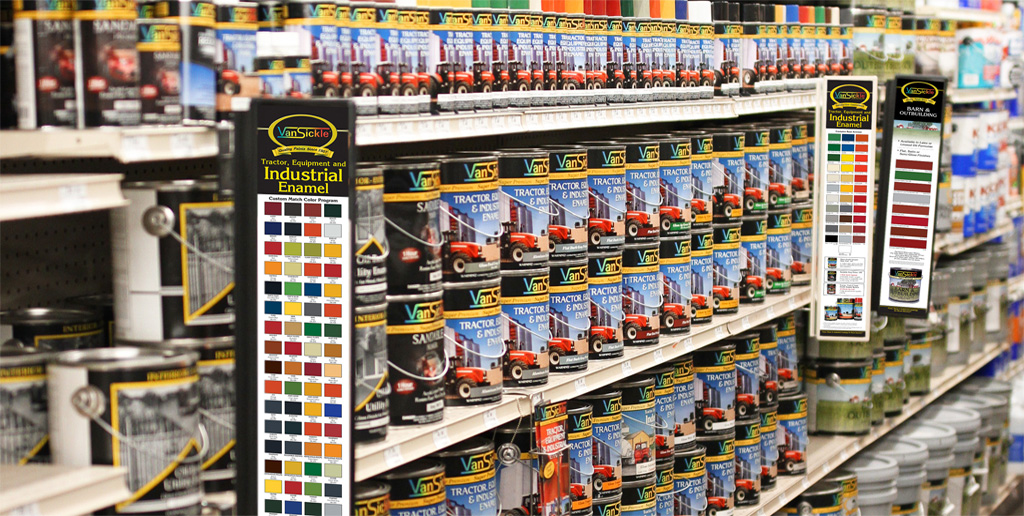 Where did it all begin?
Since 1907, Van Sickle has been a privately held manufacturer of premium quality products for home and industry. Van Sickle has become a dedicated factory and brand that is focused on serving the farm fleet industry and independent dealers. Today, Van Sickle is a division of Diamond Vogel, a fourth generation family owned company that is devoted to serving the paint market that continues to commit to meeting consumer expectations with quality, value, and expertise in the coatings industry.