Image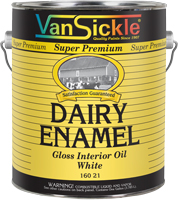 Ideal for use in Dairy applications where occasional washing is required. A gloss white oil finish is ideal for painting most wood surfaces and prepared and primed concrete.
Features:
For use in dairies and food processing plants (can be used in incidental food contact applications).
A durable white enamel that will withstand humid conditions and repeated cleaning.